Export companies of fresh fruits and vegetables from Spain
Yellow and white nectarine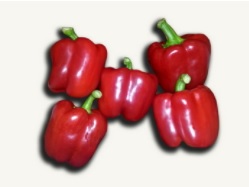 Cherry long life, bunch, plum and cherry tomato
About Us
Hortiquality S. L. is a company founded in 1999 in order to market and produce fruit andvegetables from farms that have been selected by the guarantees of food safety andquality, offering its products rigorously.
The initiative promoted by Hortiquality S. L. along these years production and marketing,have been adding producers of different Spanish provinces (Almería, Murcia, Valencia,Lleida. . . ) in order to be able to offer a wide range of products that provide commercial andlogistic operations of our clients of grouped shape.
Our collaboration between producers has gone beyond our borders, the marketing ofproducts from producers in Central Europe and Eastern doing today possible.
Our policy work as our subsidiary S. L. Chupi-Fruit producers and markets withHortiquality S. L. is to get a direct deal between ensuring the quality, continuity and volumeof product required by our customers.
Quality
1. Quality standard-certified products (IFS Foods, BRC, GLOBALGAP, etc…)
2. Customer service process as a source of "brainstorming" ideas to improve the
organisation.
3. Work philosophy where the quality concept includes both the product's intrinsic and extrinsic properties.
Contact Information
HORTI QUALITY SL EXPORT
SPAIN
Calle Senda de la Morera 12, 30170 Mula (Murcia)
Copyright 2022 © COMPANIES FROM EUROPE