Wholesale companies of electro items from Romania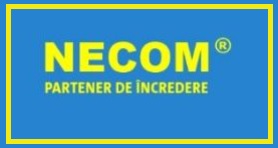 Current instrument transformers
Voltage instrument transformers
Feeding Transformers for auxiliary services
Voltage instrument transformers
Current transformers CTPU
Metrological Verifications
About NECOM
Founded in 1992, the company's activity is manufacturing electrical transformers, chokes and reactors. We have also developed our own laboratory of metrology, authorized by BRML – The National Bureau for Legal Metrology for the verification of medium and low voltage transformers.
Our primary goals have always been to maintain a constant, high quality level of the products that we manufacture and the compliance of all the requests coming from our clients, objectives without which our work and activity would be meaningless.
The performance and technical level that we have reached today, are, first of all, the result of the full involvement of the whole personnel who is motivated and encouraged,  together with the continuous implication of the management and the awareness of the fact that nothing is possible without good people in a healthy environment.
The company has supported all of these, also by maintaining and continuously improving an integrated quality and environment management system as well as the Occupational Health and Safety Management System, all certified by an internationally recognized organism.
Our collaborators in the country and abroad can confirm the quality of our products as well as the earnestness and the promptitude of our services.
Among them we would like to mention: Energobit SA; Electroalfa; Alewijnse; VARD Electro Tulcea SRL; Electroutilaj Campina; PS Electric; Efacec; Electro sistem Grup; Siemens.
They have found a Reliable Partner in NECOM!
Copyright 2022 © COMPANIES FROM EUROPE