choose language
Sprache wählen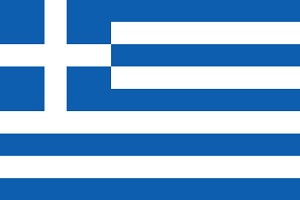 Επιλέξτε γλώσσα
Export companies of beverage from Europe
BIODRINKS LTD Export from Bulgaria
"BESST" Romantik
Tribulus terrestris extract, St. John's Wort (Hypericum perforatum), Ginkgo Biloba, Hawthorn (Crataegus monogyna), Oil Rose (Rosa Damascena). This bouquet combines the enchanting fine aroma of the Bulgarian oil rose, the refreshment of ginkgo biloba, the St John wort's toning with the magic of Tribulus terrestris and hawthorn. The drink combines a fine extract of forest herbs and a soft finish of the combination of them.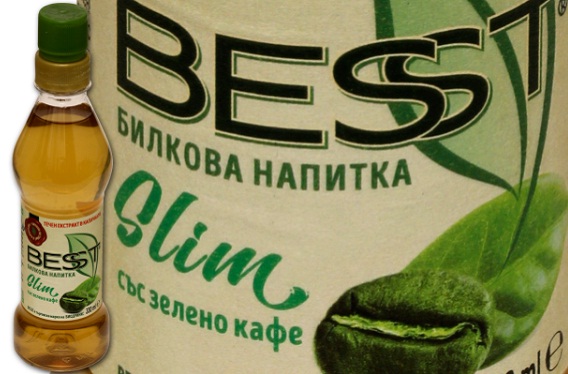 "BESST" Slim
Green Coffee Extract (Coffea canephora), Melissa (Melissa officinalis), Dandelion (Taraxacum officinale), Vervain (Verbena officinalis), St. John's Wort (Hypericum perforatum), Honey Bush (Cyclopia Intermedia). This bouquet combines a gentle, delicate caffeine flavor, the toning St John's wort, the regenerating vervain, the harmonic melissa, the vitamin-rich dandelion, the magic of green coffee, and the magical honey bush. The drink has a fine aroma of coffee, combined with a fine extract of forest herbs and a soft finish of the combination of them.
"BESST" Joy
"BESST" Joy Natural strawberry fruit juice, not less than 5%; herbal extract of: Nettle (Urtica dioica), Salvia (Salvia officinalis), Vervain (Verbena officinalis), Raspberry leafs (Rubus idaeus). This bouquet combines the unique fragrance of salvia, the restorative strength of the vervain and nettle, the vitamin-rich raspberry leaf, as well as the fresh strawberry juice bringing joy.
"BESST" Active
Natürlicher Grapefruit-, Ingwer- und Chilisaft; Kräuterextrakt aus: Tribulus terrestris, Johanniskraut (Hypericum perforatum), Ginkgo Biloba, Distel (Onopordum асаnthium), Himbeerblättern (Rubus idaeus). Das Active-Erfrischungsgetränk gibt Ihnen Energie, verbessert Ihre Durchblutung und Herztätigkeit. Die geniale Mischung aus Ingwer, Grapefruit und Chili wird dich beeindrucken wie kein anderes Getränk bisher.
Our company
Our history
In 2007, in a town near Sofia, our technologist Nikolay researched the soft drink market for a healthy and natural drink without preservatives. After beginning his studies, he found that there are many ingredients that support human health and stimulate the immune system. One category was herbs.
The usual use of herbs is in the form of tea or as a spice in various dishes. Nikolay found that there was no drink that offered herbs in a ready-to-eat product. In addition, there was no drink to preserve their biologically active properties during extraction.
That's when the question came to my mind, how to extract these substances without reducing their properties and effects.
This is where Eleonora came into play. As an entrepreneur, Eleonora likes to develop innovative ideas and has a wealth of experience behind her, including one of the best-selling alcoholic beverages at the beginning of the new millennium.
Nikolay and Eleonora together with their team decided to find the most optimal way to deliver a healthy and natural product containing herbal extract without losing its properties. After many experiments and studies on this topic, together with a specialized institute of the Bulgarian Academy of Sciences, they have developed the innovative method of cold extraction. And to this day, such a method is not used by other companies. As a result, the herbs retain 99% of their properties in the resulting biologically active extract. Another important question was how to keep this extract fresh and biologically active for a long time. This is how an old patent held by Nikolay was transformed and the idea was given new life – an innovative closure in which the extract is kept fresh and added to the drink by opening the bottle just before consumption. This cap has been protected by a new patent.
After years of production experience, Eleonora and Nikolay realized they had something special. Over a period of seven years, they developed the recipes, the packaging and the closure. In 2015, while attending a trade show in London, UK, Nikolay and Eleonora decided to observe people's reactions to the innovative product and received a phenomenal response – people from all over the world showed great interest in their product. And so "BESST" was born.
Our task
«BIODRINKS» Ltd. is a small innovative company whose mission is the production of healthy soft drinks under the brand "BESST". Beverages are made with herbal extracts, made entirely from wild herbs and natural products. We use state-of-the-art innovative low-temperature herbal extraction technologies to create wonderful beverages in a unique patented packaging.
"Best for you!" These are "BESST" drinks because they combine the gifts of nature, preserved in a special way so that you get them fresh and full of strength and life! This is a new concept that combines the best of technology and nature!
Copyright 2022 © COMPANIES FROM EUROPE