choose language
Sprache wählen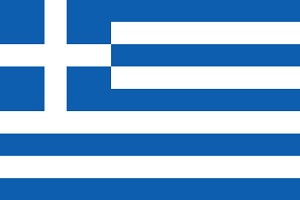 Επιλέξτε γλώσσα
Export companies of food products from Europe
CAPRIOVUS KFT Export company from Hungary
Fesh egg with disinfected shell
Pasteurized egg-white liquid
Spec'11 pasteurized whole egg liquid
Pasteurized egg-white liquid
Spec'11 pasteurisierte Volleiflüssigkeit
Boiled, peeled egg in salty water
ToTu krém tojasfeherjebol
ToTu krem extra tojasfeherjebol
ToTu egg white "cottage cheese"
COMPANY
Our company was converted into a Ltd. in 1991 with full Hungarian ownership, looking back on nearly 20 years of organisation past. Our main activity is the egg processing, manufacturing of egg products, egg packing, and the recycling of the by-products which spring up during the processing.
In our plant we produce variant pasteurized egg fluids, dry egg powder, drawn boiled eggs, cooked egg bar and egg products with disinfected shell. We run on sorting and packing of culinary fresh eggs in our egg packing plants.
With the recycling of the by-products – which spring up during the processing – , the eggshells and the forage egg powder we produce (particularly for pets developed) forage products.
PRODUCTION
The headquarter and trade centre of our company is located in 2317 Szigetcsép, Dunsaor street 073/72, which is the administrative centre as well.
Our pattern shop is located in 1147 Budapest, Telepes Street 51.
There are several independent plants at our sites in Szigetcsép. In one of them is running the production of pasteurized liquid eggs, the production of different egg powders. There is a plant for the production of hard boiled peeled eggs and boileg egg sausages. The third plant is responsible for the egg shell disinfection and packaging. The so called ToTu products, which are based on egg white, are produced at the fourth plant. There is a separate plant for the utilisation of by-products with the production of different feeds.
Our company went through a dynamic development during the past years, our return from sales has multiplied, and today we are present in numerous European countries.
SAFETY
We guarantee the quality of the products with the constant development of the technological background and with suitable quality-insurance systems. In 1998 we acquired the ISO 9002 and in 2002 the ISO 9001quality-insurance and the integrated HACCP systems. The three-yearly certification and the annual supervisory certification of the systems have been carried out by the Bureau Veritas.  The systems follow the changes of the standards properly, which is controlled and confirmed by the certification organisation.
Copyright 2022 © COMPANIES FROM EUROPE