choose language
Sprache wählen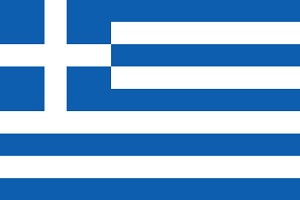 Επιλέξτε γλώσσα
Export fresh fruits and vegetables from Europe
B&B FRUTA S.R.L. EXPORT FROM ITALY
All the best Italian apples varieties available all year long
Granny Smith
fresh, juicy, tart, solid pulp
Red Delicious
crunchy, juicy, sweet
Golden Delicious
juicy, aromatic, sweet, mildly tart
Gala
crunchy, juicy, sweet, very aromatic
Morgenduft
fresh, solid pulp, bittersweet
Fuji
aromatic, crunchy, juicy and sugary
Braeburn
juicy, crunchy, solid pulp, sweet&tart
Strong, attractive, recyclable: all sides of our packaging!
In order to provide the maximum protection of our products we use the most innovative packaging solutions particularly selected for their design and materials. In the stores the good quality of our apples is enhanced by a distinctive, polished and functional packaging.
Moreover we are very committed to sustainability practices: we always try to create the most eco-friendly packaging in order to ensure our customers not only apples of excellent quality but also the greatest safety of our packaging and stickers.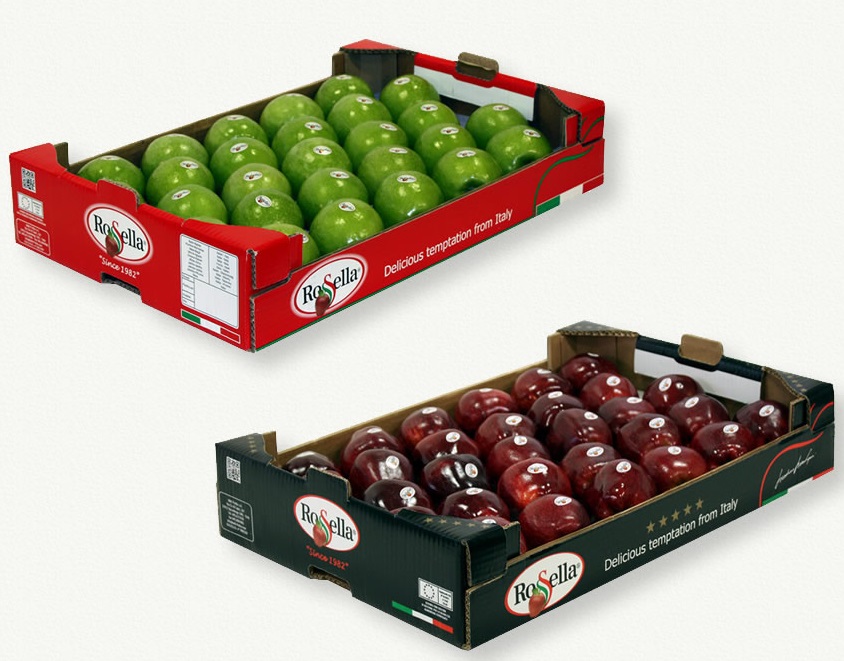 Carton box 1 layer Net weight: 7kg Tare 500gr Cm 40x60x10
Carton box – 1 layer Net weight: 4kg Tare 320gr Cm 30x50x10
Carton box – 2 layers Net weight: 8kg Tare 420gr Cm 30x50x16
Carton box – 1 layer Net weight: 4kg Tare 320gr Cm 30x50x10
Wooden box – loose Net weight: from 10kg to 15kg Tare 1000gr Cm 30x50x20 – 30x50x25
Traypack – 5 layers Net weight: 18kg / 20kg Tare: 1200gr Cm 49x29x31
Fruitbox - loose Net weight: 13kg Tare 730gr Cm 30x50x27.5
Fruit bags Net weight: 1/1,5/2 Kg
Food Tainer 4/6/8 fruits free/estimated weight
Reusable plastic container CM 40x60x14 – 40x60x16 – 40x60x21
B&B FRUTTA: PASSION FOR FRESH FRUIT
Founded in 1982 thanks to a brilliant intuition of the CEO & Owner Loredano Brentegani, B&B Frutta today is one of the Italian leader in fresh apples worldwide trade.
Our history began with an old green FIAT 625 pickup with which we started to sell apples at the local market, and over time we have been expanding our business horizons more and more, through:
The opening of our own stand at the fruit and vegetable market of VERONAMERCATO, which nowadays is particularly active and lively;
The creation of the very first industrial scale warehouse for the production of apples;
The building in 2005 of a new and bigger high-tech warehouse in Verona, a very important crossroads for trading in Europe;
B&B Frutta warehouse is equipped with the most cutting-edge technologies for calibration, storage, preservation and packaging of fresh apples which, after being processed, are distributed and dispatched to the major Italian, European and international fresh fruit platforms.
Quality & Experience since 1982
Currently we export to over than 50 countries worldwide, using our experience to help our customers in finding out not only the product and packaging that best meet their needs, but also the best transport solution by providing a full logistics service.
Find in the map the markets we reach with our apples!
ITALY
B&B FRUTA S.R.L. EXPORT
Via Cà di Capri, 107
37012 Bussolengo (VR) – Italy
Copyright 2022 © COMPANIES FROM EUROPE