choose language
Sprache wählen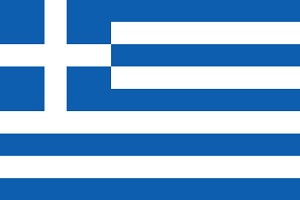 Επιλέξτε γλώσσα
Export fresh fruits and vegetables from Europe
BOUKINAS ORGANIC FARMER Export company from Greece
Planting
Complying with the ideal soil requirements stated in the modern literature worldwide for the production of high quality organic carrots, carrots are planted in soils with characteristics such as: 1. Planting is done on light sandy soil with good drainage 2. The soil is rich in calcium and potassium 3. The pH levels in the farms range from 5.5-6.5 4. The soil before planting is dug several times to a depth of at least 30 cm
Cultivation
From the planting period to the harvest period we emphasize: 1. The daily monitoring of soil moisture and at regular intervals to irrigate the soil to avoid the presence of excessive moisture which can cause abnormal growth in the correct shape carrot 2. During the growth of the leaves, we eliminate all the leaves and leave one plant every 5 - 7 cm 3. To avoid greening on the top of the carrot, make sure that the root is always covered from soil to harvest.
Harvest
When harvesting carrots we emphasize: 1. The soil should have the relative humidity required for the easy removal of carrots from the soil to avoid injury by our violent movement.
Quality control / Storage
CARROT STORAGE / Carrots are stored in a space that meets the ideal requirements in terms of construction, spatial planning of buildings and ancillary facilities 2. Preventive measures are taken daily that help to upgrade the level of protection of consumer hygiene, such as disinfection of premises and facilities, clothing and disinfection measures for personnel who come in contact with carrots.
Order preparation / Sending an order
ORDER PREPARATION / We keep computerization at a high level so that we can provide buyers with information and services at any time when requested. We maintain a daily availability table in quantities to facilitate the scheduling of orders that our buyers want to place
Our company
The timeless identification of the ethical goals of the Bukinas Fotios family with the EU regulations that define organic farming was the springboard for the full professional employment of the family in the cultivation of organic carrots – apples – potatoes 
BOUKINAS ORGANIC FARMER
GREECE  N.PELLAS KALI / SKYDRAS
TEL: 
FAX: 
SALES MANAGER BOUKINAS STRATOS
MOBILE PHONE: 
E-MAIL: mpoukinas_st@hotmail.com
Copyright 2022 © COMPANIES FROM EUROPE