export fruits companies from Europe / export vegetables companies from Europe
FRUTURA OBST AND GEMÜSE GMBH EXPORT
FRUITS & VEGETABLES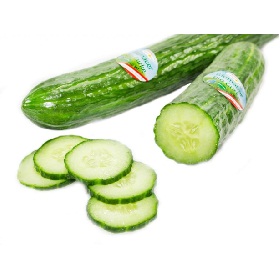 FRUITS & VEGETABLES
FRUITS & VEGETABLES
FRUITS & VEGETABLES
Company
We live fruits and vegetables with passion – today and tomorrow.
We are three farmers from East Styria, "Austria's Orchard". In 1998 we joined together to invest in a small drying plant for dried fruit. We started to produce and market dried pears. That awakened our passion for fruits and vegetables.
In 1999 we founded DOL Dörrobstland Vertriebs GmbH, and in 2002 Frutura Obst & Gemüse Kompetenzzentrum GmbH was created as a subsidiary of DOL. This was followed by a packing house, including one of the most modern banana ripening facilities in Europe, a fresh food logistics company, and even our own overseas logistics. Today, around 1,200 farmers and producers' groups from 40 countries are among the partners of Frutura. By now, the international production and marketing programme encompasses 4,500 items.
Each and every day, our employees guarantee the best possible transparency and traceability in terms of the origin and production of fruits and vegetables, the highest standards of product quality (IFS Food-certified at the highest level) and modern safety measures in terms of storage and hygiene.
In the face of all future challenges, we aim to always act and manage in such a manner that future generations can also live from it. By this we mean a sustainably economical, ecological and socially responsible means of management.
Our roots are in agriculture. For this reason, along with the marketing of regional and international fruits and vegetables, we have invested strongly in our own production of fruits and vegetables as well as in agricultural cooperations: vegetable, lettuce and herbs production, pome, potato and stone fruit projects.
We thus combine production, distribution and marketing. In the process, we place great value on an additional sustainable benefit from our products, which we produce both organically and also conventionally.
AUSTRIA
FRUTURA OBST AND GEMÜSE GMBH EXPORT
Address
Frutura Obst & Gemüse GmbH
Fruturastraße 1
8224 Hartl bei Kaindorf
Austria
Website : frutura.com
Copyright 2022 © COMPANIES FROM EUROPE