Export companies of fruits and vegetables from Europe
Greenhouse products
JH Wagenaar supplies a wide range of greenhouse products all year round. From tomato to courgette: anything is possible.
Greenhouse products
JH Wagenaar BV is a major player in the sales of greenhouse products.
These products are supplied to clients in retail, wholesale, chopping and gastronomy. This product group also includes sales to the food-processing industry, predominately of cucumbers, peppers and courgettes.
Bell pepper
Peppers have a firm pericarp. Beneath the pericarp is a white core, which contains the seeds. Peppers are also called sweet peppers or bell peppers. The most common colours are yellow, red, green and orange, but they also come in special colours such as brown, lilac and purple. Peppers are delicious when eaten raw, in a salad, stir-fry or stuffed and grilled. Dutch peppers are available all year round, except in January and February. June to October is the height of the pepper season.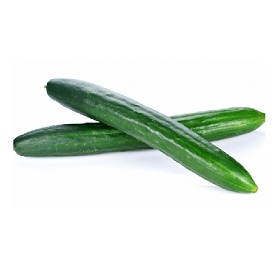 Cucumber
Cucumber is a long, plump fruit with a crunchy green skin. The flesh is transparent white with a jelly-like core containing edible seed. It is often used raw in salads or on bread to give it some 'bite', but it is also delicious in soups or stir-fries. Cucumbers are available in the Netherlands from January to November.
Tomatoes
Tomatoes have a fresh taste and are extremely juicy. They are available in many varieties. Tomatoes are also suitable for a wide range of preparations: in soup, in sauce or grilled, for instance. Many healthy nutrients are present in tomatoes. Tomatoes also contain potassium, which plays a major role in maintaining a healthy blood pressure. Dutch tomatoes are plentiful from January until November.
Zucchini
Zucchini have a neutral flavour which makes them a popular ingredient in many dishes. They are delicate fruits that are sensitive to temperatures below 15 °C, meaning they should not be stored in the refrigerator. Eggplants grown in the Netherlands are available from February until November. Supply is dependent on import in the remaining months.
Stockpiling products
In the fresh market, we also specialise in stockpiling products. These products are usually harvested/cut in large quantities at the end of the season for storage in cold stores, where conditions are optimised for long-term storage (at times when this is no longer possible in the open). JH Wagenaar BV specialises in the storage of cabbage, celeriac, carrots, turnips, beetroot, onions and potatoes.
J.H. Wagenaar has a broad specialisation in the sale of staple products, industrial, field and greenhouse products throughout Europe. Sales in the Netherlands, Germany and the Czech Republic are particularly significant.
In addition to wholesale and industrial sales, the company also supplies retail, chopping and gastronomy clients. Wagenaar occupies a unique position in the industrial trade of cucumbers in particular.
Within the fresh goods market, the company has also specialised in sales of staple products and other field products. For this reason, Wagenaar also presents itself as a field specialist for North Holland.
Quality
All of the sites where JH Wagenaar sells its products have their own quality management system. These management systems are certified by external certification bodies. We also have the most important certificates: QS, IFS and SKAL. We are always working on our quality management system, as assuring food safety is our highest priority. Supplier ratings, inspecting logistics service providers and assuring customer satisfaction are the key components of this system. The system is kept up to date by a quality management team comprising members from the various departments of the company. JH Wagenaar BV's system is part of The Greenery Kwaliteitssysteem, which is supported by the Quality and Environment department.
Industry
JH Wagenaar BV is the industrial specialist at The Greenery. We have earned this reputation from the way we sell our products to canning, cutting, drying, deep-freezing and other businesses in the food processing industry.
Industry
We meet this demand in the Netherlands, Germany, Scandinavia and Eastern Europe. We use the excess supply from The Greenery growers as well as from other suppliers. Greenhouse products that we supply to the industry include: cucumbers, peppers and courgettes. Field grow products that we supply to the industry are: celeriac, cauliflower, turnips, beetroot, white, red and green cabbage, curly kale, carrots, Brussels sprouts and gherkins.
These products are distributed using the following means of transport: "walking floors", tippers, hoppers and tarpaulin tilt trucks. The products are transported in a variety of containers: wooden or plastic boxes, outer boxes or in bulk. We are one of a kind when it comes to the industrial trade in cucumbers. A number of factories that we supply make pickled slices of cucumber, and many cucumbers end up in salads, sauces and spreads
JH Wagenaar B.V.
Tolweg 7
1616 ATHoogkarspel
Nederland
Postbus 14
1693 ZGWervershoof
Nederland
Website : www.jhwagenaar.nl
Copyright 2022 © COMPANIES FROM EUROPE