choose language
Sprache wählen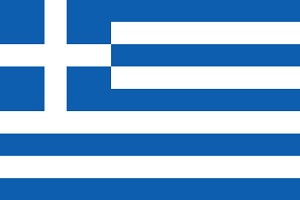 Επιλέξτε γλώσσα
Export fresh fruits and vegetables from Europe
PATRICIA PILAR Export from Portugal
PUMPKIN MUSQUÉE DE PROVENCE
SWEET POTATO – VARIOUS PULPS
Shortly after settling in Portugal, they founded the company Frutas Patricia Pilar, a 100% Portuguese founded company, created with the aim of supplying national and international markets with a main focus on the national market.

Strategic Lines
The company grew and developed traditional commerce but then based on the needs of the market, redefined a new business model focused on three strategic lines:
PRODUCTION
In agricultural production we have our own so, we focus on strategic planning, innovation, food safety and the quality, taste and freshness of our products.
DISTRIBUTION
We have a great operational and logistical capacity. We inaugurated our new facilities in 2018 with more than 20,000 m2 and in 2020 we increased our cold room and packaging capacity to 45,000 m2. The Patricia Pilar Group belongs to a logistics company with its own fleet and we maintain cooperation agreements with renowned European logistics operators to guarantee efficiency and effectiveness in all our deliveries. We work 24/7 to meet the needs of our customers.
MARKETING
We expand our activity in most of the distribution channels, we have invested in the growth, training and specialization of our work teams in order to understand and meet the specific needs of the different sectors. We currently export more than 40% of our production, marketing our products at an industrial level, in the HORECA channels, to intermediaries, wholesalers and modern distribution, but always focus on not losing the strong link with traditional trade.
TOMATO PRODUCERS
The tomato represents almost 40% of our activity and it is the product with the highest growth. We are the largest Portuguese producer of fresh tomatoes, thus managing to cover the needs of all distribution channels.
We have also had a significant growth in other fruit and vegetable products such as zucchini, sweet potato and pumpkin, but above all in fruits. We have our own production of stone fruits as well as apples, pears, fruits of the land and citrus fruits.
THE AUCTION
Our auction allows us to maintain a direct link between production and traditional trade. We are always receptive to new producers, as long as they can guarantee our standards of quality and food safety and adapt to the range of items we market. We now know that price and quality are no longer differentiating factors. Our strategic lines allow us to stand out in the market guaranteeing the stability of the supply and its fluidity.

With this, we manage to maintain throughout the year our products stock at 100%, satisfying the needs of our customers. We also have the marketing capacity to eliminate needs that are not covered by production. On the other hand, we guarantee the fluidity of the installed productive capacity, always providing multiple solutions. We always focus on producers not having to spend their energies on marketing and focus on food quality and safety, guaranteeing through our commercial and logistics department the distribution and fair price of our products.
Associated since 2019, Frutas Patricia Pilar S.A. is proud to belong to a project that aims at the dynamization and valorization of the Portuguese production offer with remarkable incorporation in international markets, which means, we contribute added value to national production and the promotion of this by increasing its consumption globally through an active and recognized brand.
PORTUGAL
PATRICIA PILAR EXPORT
Rua Poço de Arroz Nº2, Casal da Lapa
2560-030 A-dos-Cunhados
Copyright 2022 © COMPANIES FROM EUROPE