Exports fresh fruits and vegetables from Europe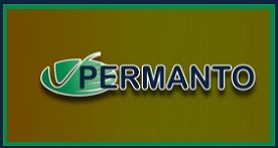 Grapes
Almost all the annual quantities of grapes handled by the company, comes from the region Pieria. The main varieties are Crimson Seedless, Autumn Royal Seedless, Black Magic and Sublima Seedless. The bulk of production is absorbed by the Great Britain, Bulgarian and Romanian markets. General data The harvest of grapes is one of the oldest farming activities in Greece. The grape has a well-known 05-permanto-grapes-grimson-c2antioxidant and anticancerous operation and has been used from the Mediterranean people from the ancient years up to now. The consumption of table grape is really important for the human diet, above all thanks to the soluble sugar in high percentage (around 18%).Grapes can be preserved in the refrigerator for a period of 10 to 15 days on average
Cherries
The production comes from Pella, a region where the cherry is the main crop and from small areas of Imathia regions. Its main markets are Russia, Italy, and Romania General data It is one of the most refreshing summer fruits. The cherries are not only tasty but very beneficial. 02-permanto-products-cherriesThe cherries have antioxidant qualities and clean up the blood contain, a lot of vitamins and necessary minerals. It is one of the most powerful, natural anti-inflammatory fruits. Edessa, Fthiotida, Etoloakarnania, Pella and Larissa are the Greek regions with the most cultivations of cherries.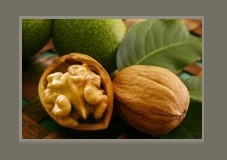 Oranges
Oranges handled from PERMANTO, derived from our producers from regions Argolida, Arta, Ilia and Corinthian in Greece. Exports of oranges made ​​to Bulgaria, Romania and Serbia. General data In Greece 350.000 acres are cultivated of orange groves. The areas with the greatest productions are regions 04-permanto-products-orangeArgolida, Arta, Chania, Laconia, Etoloakarnania, Corinth and Ilia. The orange is a fruit full of health with much vitamin C. Apart from the known vitamin C that provides us, the orange has over 170 substances that protects our body. The orange helps to reduce cholesterol.
Kiwis General data
The kiwi is one of the most exotic and tropical fruits, while being one of the unique perhaps fruit offering plurality nutrients. 01-permanto-products-kiwiThe kiwi is the richest fruit in vitamin C, which is a powerful antioxidant that helps to combat free radicals, and an excellent source of fat-soluble vitamins A & E and vitamin B complex, which greatly helps the healthy functioning of the brain.
Chestnuts GREEK CHESTNUTS
PERMANTO managing a chestnuts quantity of approximately 350 tons per year, with an upward trend. The whole production of chestnuts who managed by the company PERMANTO comes from the Greek mountainous regions of Pieria, Larissa, Kilkis and Pella. 06-permanto-chestnuts-greek-exportPERMANTO works directly with producers in the above areas of Greece and arrange to monitor all stages, from the production process up to collection process. The producers and their chestnut's orchards are located at an altitude of over 350 meters. Chestnuts are one of the typical fruit – nut of winter. Eaten grilled or boiled, used in pastry (whole or in flour) and used also in cuisine to various recipes
Peaches
Peaches handled from PERMANTO, derived from our producers from regions Imathia, Pella and Pieria in Greece. Exports of peaches made to Italy, Bulgaria, Romania and Serbia. General data Fruit is delicious, nutritious, high in dietary variety. They contain a high concentration of vitamins and antioxidants 03-permanto-products-peachesthat help in better health of mind and body skin. They help in eye health in better vision and better blood circulation because of beta-carotene it contains. Rich source of vitamins A, C, E, K, minerals such as iron, magnesium, copper, calcium, zinc and phosphorus.
COMPANY
PERMANTO Limited
PERMANTO Limited is a trading company based in Nicosia Cyprus, which operates in the Agricultural Products & Food Products industry.
PERMANTO started its activity in the fruit sector with exports from Greece to companies in the European United, operating in processing and packaging taken from selected Greek fruit producers, taking in to consideration only the quality of products.
NOW we export quality fruits taken directly from Greek producers which we can sell them to you in very good prices.
PERMANTO expanded in exports of processed fruits as kiwi, citrus, cherries, peaches, grapes, strawberries, watermelons, melons etc.
The selection of our producers who are supplying us with healthy and quality products is always in collaboration with our trusted partners and companies in Greece making our company the most reliable in the field.
PERMANTO Limited also expanded in other areas, such as in the field of nuts and dried fruits like Chestnuts, Walnuts, Pistachios, Almonds, Dried figs, etc.
PERMANTO standard products include excellent quality packaged agricultural products such as Greek Virgin Olive Oil and Greek Olives available in large quantities (wholesale) directly from Greek producers.
PERMANTO Limited principles are:
Ensuring the quality and traceability of our products that we offer.
Strict controls and laboratory tests to every product before exporting.
The availability of fresh products in the market in conjunction with reputable logistic companies.
Competitiveness with combination of price and quality.
Reliability and consistency in trading.
Our clients are major European Importers and Wholesalers.
Copyright 2022 © COMPANIES FROM EUROPE