choose language
Sprache wählen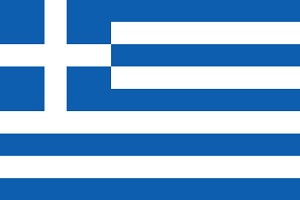 Επιλέξτε γλώσσα
Export unternehmen von obst und gemüse aus Europa
HORMUCAN SL EXPORT AUS SPANIEN
Orange
Sorten: Navelina, Navel, Lane Late, Navel Powel, Salustiana, Valencia Late Kaliber: 1-2-3-4-5-6-7 Verpackung: Karton/IFCO 15 KG – Encase, Loose, Girsac Beschreibung: Orange is the die am meisten konsumierten Früchte der Welt und werden heute an jedem Ort der Welt angebaut. Sie werden in 2 Gruppen eingeteilt: Die Navel-Gruppe, gekennzeichnet durch Früchte mit einem inneren oder äußeren Nabel, kernlos und frisch verzehrt. Die White Grupo produziert kugelförmige Früchte von mittlerer bis großer Größe ohne Nabel. Diese Frucht wird frisch gegessen und zur Herstellung von Orangensaft verwendet.
Mandarinen
Sorten: Satsuma, Okitsu, Cachirulo Kaliber: 1-1x-2-3 Verpackung: Box Wood/IFCO 10 KG – Encase, Lose, Pitufos
Grapefruit
Sorten: Star Rubí, Marsh, Red Blush Kaliber: 18-20-22 Verpackung: Box Karton 7 KG – Encase, Lose
Zitrone
Sorten: Primofiori, Verna Kaliber: 100-110-120 Verpackung: Karton/IFCO 15 KG – Holz 10 KG – Umhüllung, lose Beschreibung: Die von uns verkaufte Zitronensorte hat eine längliche Form, eine dünne Schale und eine gelbe Farbe , stark und widerstandsfähig. Diese Frucht enthält viel Vitamin C und Kalium.
Paraguayan
Kaliber: A-AA-AAA (je nach Durchmesser) Verpackung: Karton/Holz/IFCO – lose, Korb
Nectarine
Kaliber: A-AA-AAA (abhängig vom Durchmesser) Verpackung: Box Carton/IFCO – Encase, Lose, Basket Beschreibung: Runde Frucht mit saftigem Fruchtfleisch, wie ein Pfirsich mit glatter Haut und Knochen. Es hat einen hervorragenden Geschmack und eine gute Konsistenz. Enthält die Vitamine A, E und C und einige Ballaststoffe.
Apricot
Caliber: 3,4,5,6,7,8(depends on diameter) Packaging: Box Wood/IFCO – Loose, Basket Description: Its a fruit similar to peach, with a smaller form, orange color, not very juicy with a fibrous texture.
Tomatoes
Variety: Cherry, Pera, Rama, Suelto, Cocktail Packaging: Case Carton – Flowpack, Loose Description: Is a fruit with a high content of vitamins and minerals.
Pfirsich
Kaliber: A-AA-AAA (es hängt vom Durchmesser ab) Verpackung: Karton/IFCO – Encase, Loose, Basket Beschreibung: Es ist eine runde, farbige und saftige Frucht. Ihr Fruchtfleisch hat einen sehr charakteristischen Geschmack und Zucker. Die enthaltene Ballaststoffmischung verbessert die Darmpassage und beugt Herz-Kreislauf-Erkrankungen vor.
Pflaume
Kaliber: 3,4,5,6,7,8,9 Verpackung: Karton/IFCO – Encase, Loose, Basket
Zwiebel
Sorte: Rot, Weiß Verpackung: Beutel 25 KG
Knoblauch
Sorten: Morado, Spring Blanco, Spring Violeta, Blanco Kaliber: Super(50-55mm), Extra(55-60mm), Yumbo(60+) Verpackung: Karton/IFCO – 5 KG Säcke lose – Mesh 3 oder 4 Cabezas – Butis 250 gr
Unser Unternehmen
BEGLEITUNG
Hormucan SL ist ein Familienunternehmen mit über 50 Jahren Erfahrung in der Produktion und dem Vertrieb von Obst und Gemüse.
In den letzten 12 Jahren haben wir mit der neuen Generation unsere Ziele erweitert und nach neuen Möglichkeiten auf der ganzen Welt gesucht. Mit dieser Genehmigung haben wir ein Netzwerk für Marketing und Vertrieb von Obst und Gemüse auf großen Märkten in verschiedenen Teilen Europas und Westafrikas geschaffen. Wir haben uns für HIGH QUALITY – PREMIUM entschieden, landwirtschaftliche Produkte aus Spanien mit einer starken Beziehung zu Genossenschaften und lokalen Bauern.
Unsere Produkte unterliegen strengen Qualitätskontrollen, werden unter den besten Bedingungen gesammelt, erreichen ihren Bestimmungsort und bewahren alle ihre Eigenschaften im besten Reifezustand.
Wir verarbeiten hauptsächlich Zitrusfrüchte, die aufgrund ihrer hohen Qualität und ihres Geschmacks, die die besten der Welt auszeichnen, das Referenzprodukt in Spanien sind.
Je nach Saison exportieren wir auch Herbstfrüchte wie Kaki Persimon, Birne und Traube, im Frühling und Sommer exportieren wir Beeren und Steinobst.
Die Anfänge unseres Unternehmens liegen in der Karottenkultur, die eine langjährige Erfahrung in der Gemüseproduktion hervorgebracht hat.
In unserer Produktpalette arbeiten wir hauptsächlich in der Produktion und Vermarktung von Karotten und Kürbissen auf eigenen Farmen in Spanien, Portugal und Israel. Darüber hinaus verkaufen wir andere Produkte wie Knoblauch, Kartoffeln, Zwiebeln, Paprika und Tomaten.
WELTMARKT
Unsere Produkte spanischen Ursprungs werden auf großen Märkten für Obst und Gemüse in vielen europäischen Ländern, Westafrika und Israel vertrieben.
Wir verfügen über ein effizientes Logistiknetzwerk, das die Erhaltung des Produkts in gutem Zustand gewährleistet und die Lieferzeiten zunehmend minimiert. Vor ihrer Markteinführung werden diese Produkte auf unseren Umschlag- und Lagerplattformen einer strengen Qualitätskontrolle unterzogen
Copyright 2022 © COMPANIES FROM EUROPE