Export unternehmen von obst und gemüse aus Niederlande
Gewächshausprodukte
JH Wagenaar liefert das ganze Jahr über ein breites Sortiment an Gewächshausprodukten. Von Tomate bis Zucchini: Alles ist möglich.
Gewächshausprodukte
JH Wagenaar BV ist ein wichtiger Akteur im Verkauf von Gewächshausprodukten.
Diese Produkte werden an Kunden aus Einzel-, Großhandel, Hack und Gastronomie geliefert. Zu dieser Produktgruppe gehört auch der Verkauf an die Lebensmittelindustrie, überwiegend mit Gurken, Paprika und Zucchini.
Paprika
Paprika haben eine feste Fruchtwand. Unter der Fruchtwand befindet sich ein weißer Kern, der die Samen enthält. Paprika werden auch Gemüsepaprika oder Paprika genannt. Die häufigsten Farben sind Gelb, Rot, Grün und Orange, aber es gibt sie auch in Sonderfarben wie Braun, Flieder und Lila. Paprika ist köstlich, wenn sie roh, in einem Salat, in der Pfanne gebraten oder gefüllt und gegrillt gegessen wird. Holländische Paprika sind das ganze Jahr über erhältlich, außer im Januar und Februar. Juni bis Oktober ist der Höhepunkt der Paprikasaison.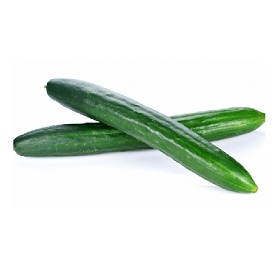 Gurke
Gurke ist eine lange, pralle Frucht mit einer knackigen grünen Schale. Das Fruchtfleisch ist transparent weiß mit einem geleeartigen Kern, der essbare Samen enthält. Es wird oft roh in Salaten oder auf Brot verwendet, um ihm etwas "Biss" zu verleihen, aber es ist auch köstlich in Suppen oder Pfannengerichten. Gurken sind in den Niederlanden von Januar bis November erhältlich.
Tomaten
Tomaten haben einen frischen Geschmack und sind extrem saftig. Es gibt sie in vielen Sorten. Auch Tomaten eignen sich für verschiedenste Zubereitungen: zum Beispiel in der Suppe, in Sauce oder gegrillt. Viele gesunde Nährstoffe sind in Tomaten enthalten. Tomaten enthalten auch Kalium, das eine wichtige Rolle bei der Aufrechterhaltung eines gesunden Blutdrucks spielt. Holländische Tomaten sind von Januar bis November reichlich vorhanden.
Zucchini
Zucchini haben einen neutralen Geschmack, was sie zu einer beliebten Zutat in vielen Gerichten macht. Es handelt sich um empfindliche Früchte, die empfindlich auf Temperaturen unter 15 °C reagieren und daher nicht im Kühlschrank gelagert werden sollten. In den Niederlanden angebaute Auberginen sind von Februar bis November erhältlich. In den verbleibenden Monaten ist die Versorgung abhängig vom Import.
Produkte lagern
Im Frischmarkt haben wir uns auch auf die Bevorratung von Produkten spezialisiert. Diese Produkte werden normalerweise am Ende der Saison in großen Mengen geerntet/geschnitten, um in Kühlhäusern gelagert zu werden, wo die Bedingungen für eine Langzeitlagerung optimiert sind (zu Zeiten, in denen dies nicht mehr im Freien möglich ist). JH Wagenaar BV ist spezialisiert auf die Lagerung von Kohl, Knollensellerie, Karotten, Rüben, Rote Beete, Zwiebeln und Kartoffeln.
Unser Unternehmen
JH Wagenaar hat eine breite Spezialisierung auf den Verkauf von Grundnahrungsmitteln, Industrie-, Feld- und Gewächshausprodukten in ganz Europa. Von besonderer Bedeutung sind die Verkäufe in den Niederlanden, Deutschland und Tschechien.
Neben dem Groß- und Industrievertrieb beliefert das Unternehmen auch Kunden aus Einzelhandel, Zerkleinerung und Gastronomie. Wagenaar nimmt insbesondere im industriellen Handel mit Gurken eine einzigartige Position ein.
Innerhalb des Frischwarenmarktes hat sich das Unternehmen auch auf den Verkauf von Grundnahrungsmitteln und anderen Feldprodukten spezialisiert. Aus diesem Grund präsentiert sich Wagenaar auch als Außendienstspezialist für Nordholland.
Qualität
Alle Standorte, an denen JH Wagenaar seine Produkte verkauft, verfügen über ein eigenes Qualitätsmanagementsystem. Diese Managementsysteme werden von externen Zertifizierungsstellen zertifiziert. Wir haben auch die wichtigsten Zertifikate: QS, IFS und SKAL. Wir arbeiten ständig an unserem Qualitätsmanagementsystem, denn die Gewährleistung der Lebensmittelsicherheit hat für uns höchste Priorität. Lieferantenbewertungen, die Prüfung von Logistikdienstleistern und die Sicherung der Kundenzufriedenheit sind die zentralen Bestandteile dieses Systems. Das System wird von einem Qualitätsmanagement-Team, das sich aus Mitgliedern der verschiedenen Abteilungen des Unternehmens zusammensetzt, auf dem neuesten Stand gehalten. Das System von JH Wagenaar BV ist Teil von The Greenery Kwaliteitssysteem, das von der Abteilung Qualität und Umwelt unterstützt wird.
Industrie
JH Wagenaar BV ist der Industriespezialist bei The Greenery. Wir haben uns diesen Ruf durch die Art und Weise erworben, wie wir unsere Produkte an Konserven-, Schneide-, Trocknungs-, Tiefkühl- und andere Unternehmen in der Lebensmittelindustrie verkaufen.
Industrie
Wir erfüllen diese Nachfrage in den Niederlanden, Deutschland, Skandinavien und Osteuropa. Wir verwenden das überschüssige Angebot von The Greenery-Erzeugern sowie von anderen Lieferanten. Zu den Gewächshausprodukten, die wir an die Industrie liefern, gehören: Gurken, Paprika und Zucchini. Freilandprodukte, die wir an die Industrie liefern, sind: Knollensellerie, Blumenkohl, Rüben, Rote Bete, Weiß-, Rot- und Grünkohl, Grünkohl, Karotten, Rosenkohl und Gewürzgurken.
Der Vertrieb dieser Produkte erfolgt über folgende Transportmittel: "Walking Floors", Kipper, Trichter und Planenkipper. Die Produkte werden in verschiedenen Behältern transportiert: Holz- oder Kunststoffkisten, Umkartons oder lose. Wir sind einzigartig, wenn es um den industriellen Handel mit Gurken geht. Eine Reihe von Fabriken, die wir beliefern, stellen eingelegte Gurkenscheiben her, und viele Gurken landen in Salaten, Saucen und Aufstrichen
JH Wagenaar B.V.
Tolweg 7
1616 ATHoogkarspel
Nederland
Postbus 14
1693 ZGWervershoof
Nederland
Website : www.jhwagenaar.nl
Copyright 2022 © COMPANIES FROM EUROPE